Material Handling Conveyors
We are focusing to explore customers of these equipments outside Japan, particularly in Europe and the rest of the world.
Material handling conveyors application we can cover are such as food and beverage industries, cosmetics, medicine industries and almost any area of daily products.
Vertical transfer system
Vertically transfer flat work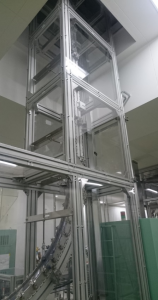 Space saving with vertical conveyance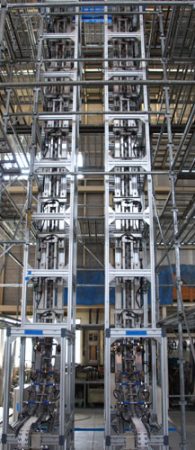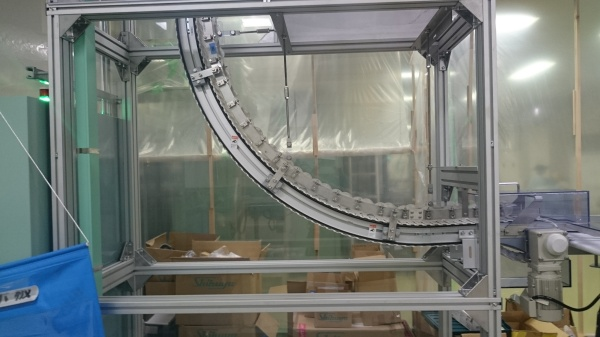 Transfer by pinching with upper roller and lower resin chain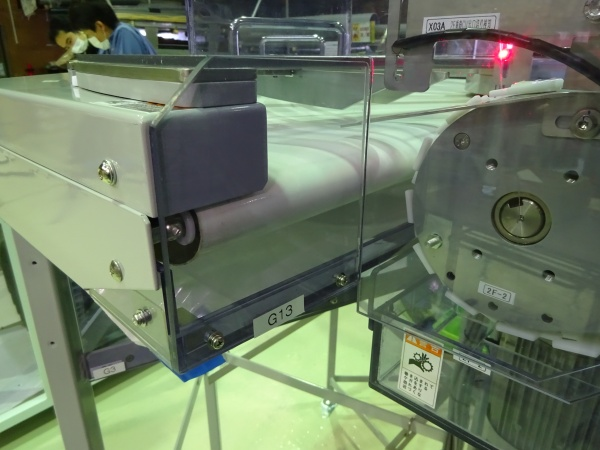 Realize 2F→1F transfer, U-turn, alignment and delivery in limited space
Neck transfer Conveyor

・Neck hang CV = Transfer not with work body but the neck
・Good for pouch and bag shaped work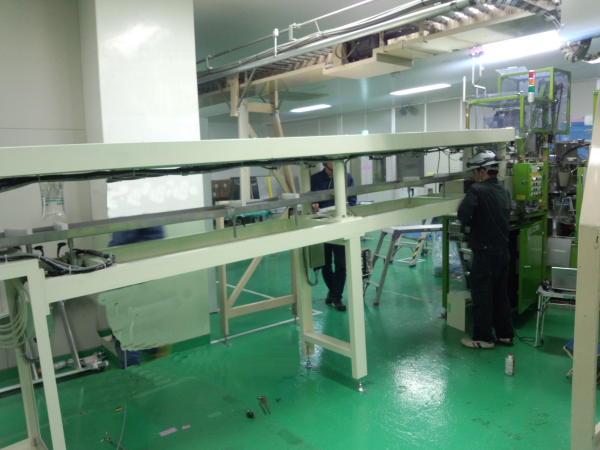 Transfer CV which connect upper and lower equipment.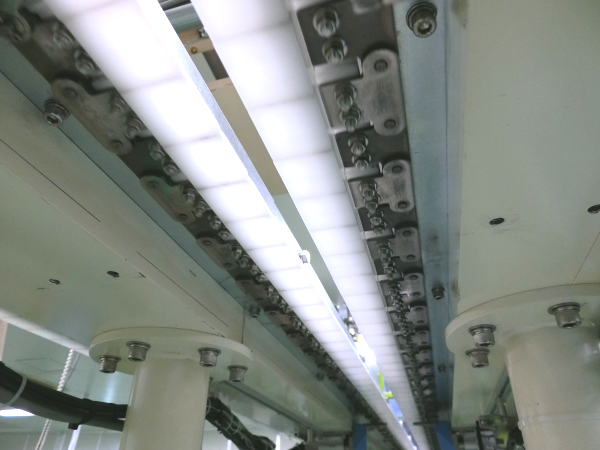 Use neck part to transfer without touching work body.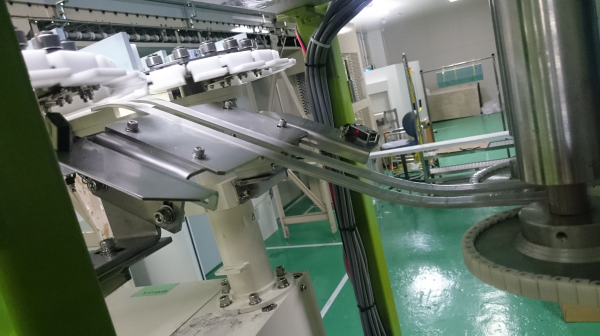 Supply work to lower equipment by chute.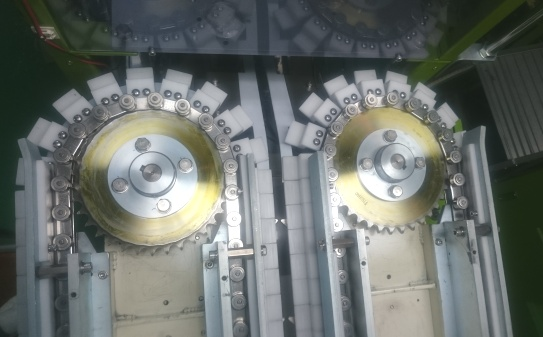 Grip transfer Conveyor
・Horizontal transfer and Vertical transfer are possible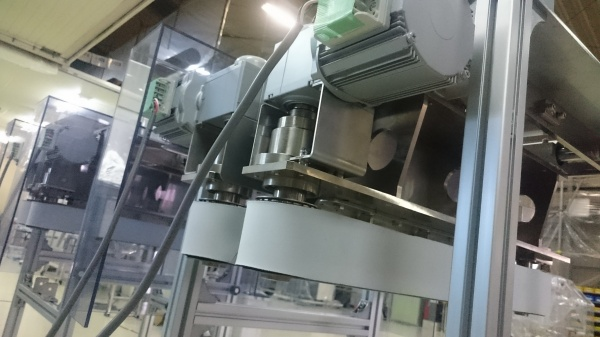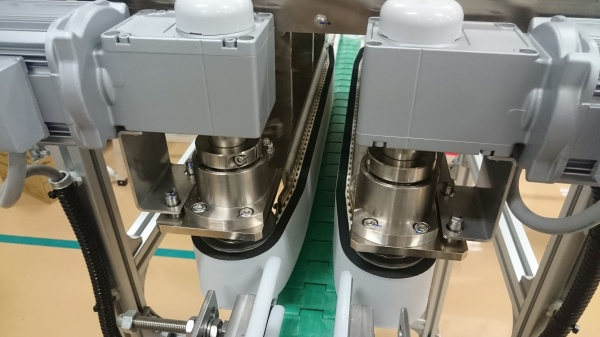 Various application such as vertical transfer to next system or pressure on work and etc.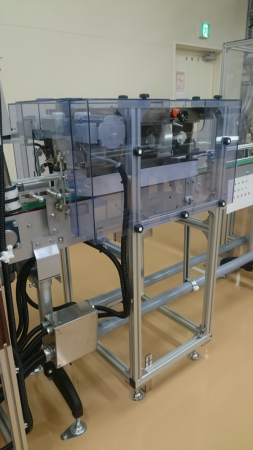 Pinch conveyor or Grip conveyor.? Transfer by pinching work body.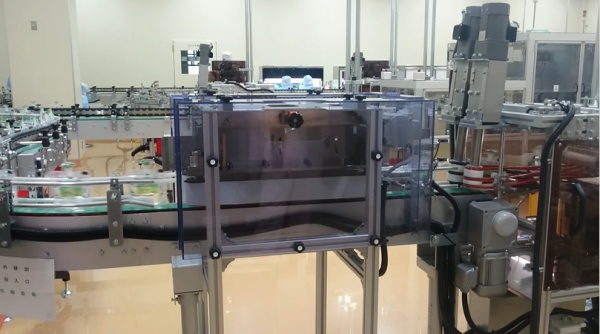 Cardboard seat palletize system
・Align cardboard sheet that is sent every minutes by batch of 10~12 pcs and heap up on pallet
・Un-palletized sheet can be reversed and transferred to lower equipment.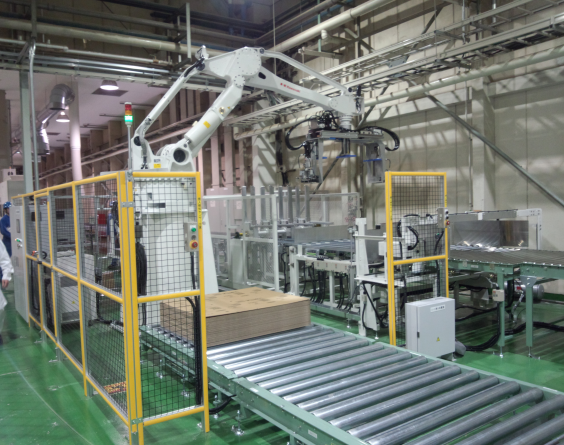 System with 4-axis robot of 130kg capacity.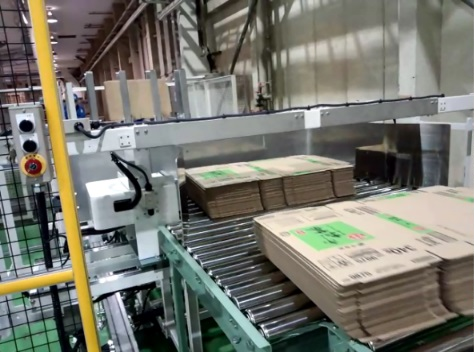 Align received sheet.? Automatic process for each sheet size with receiving data from upper system.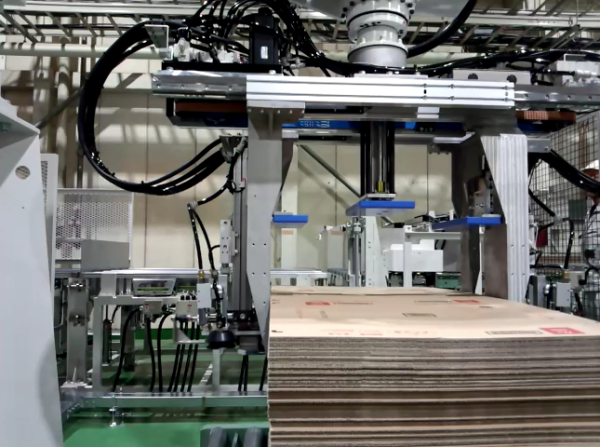 Grip aligned sheet with hand and palletize on pallet.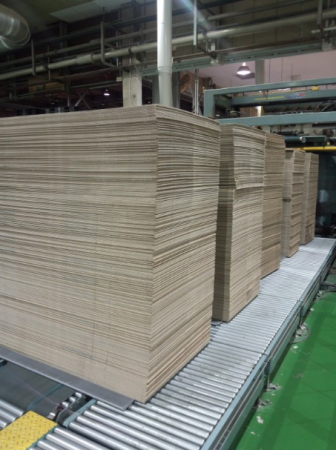 palletized pallet will be unloaded automatically.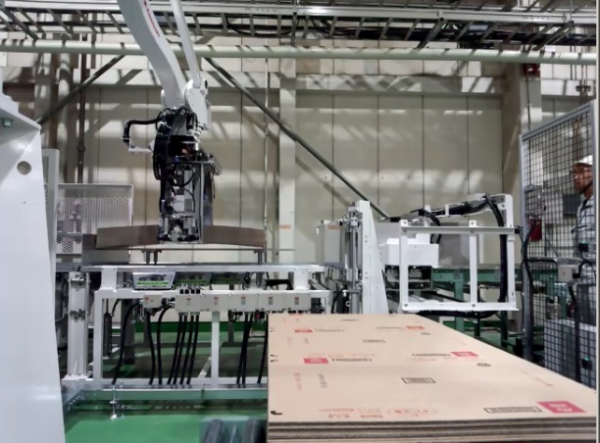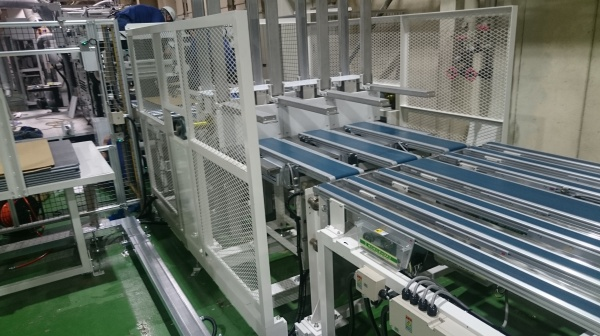 Windmill shaped turning system turns over sheet and transfer to lower equipment.
Semiautomatic bottle cleaner
・Semiautomatic bottle cleaner (Loading/Unloading by human hand)
・Equipment in photo below is used for "1-sho-bottle (1.8 liters)".
・Cleaning speed is freely adjustable with built in inverter.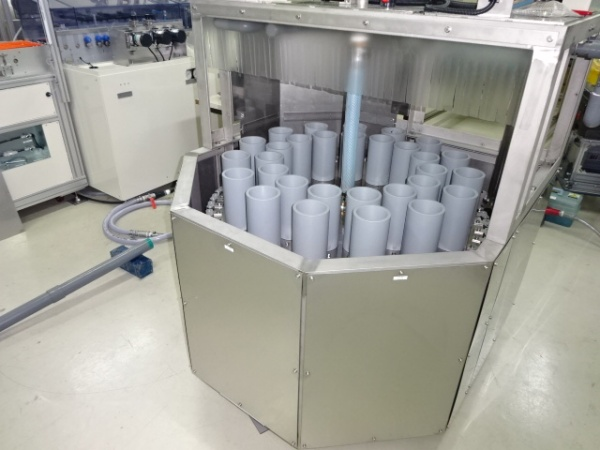 All SUS to prevent oxidation.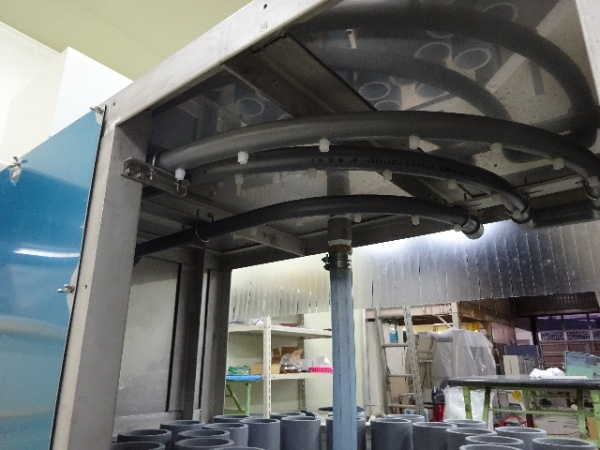 Shower nozzle for outside cleaning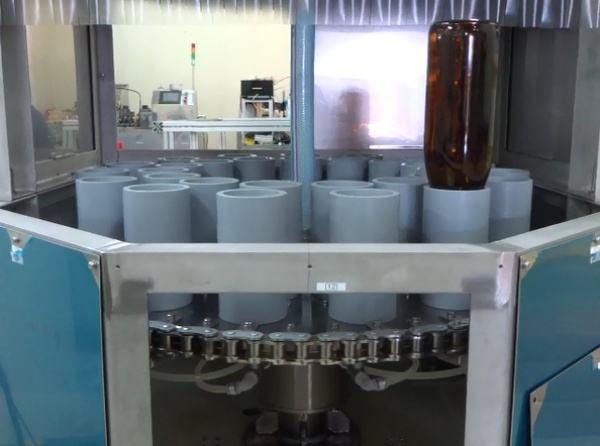 Insert bottle in cup. Water is jetted from lower side to upper side, to clean the inside of the bottle.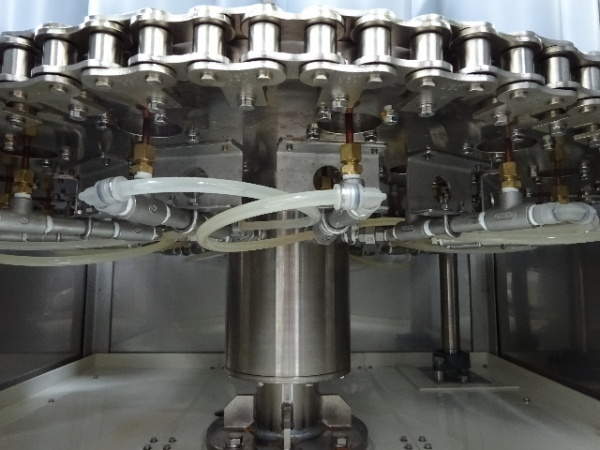 Water spray is only 180 degree position in back. There is no spray in front half side.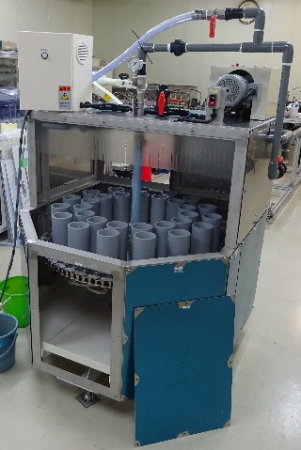 Simple structure that can be used immediately just connecting city water and electric power.
Heavy load transfer (aisle transfer) system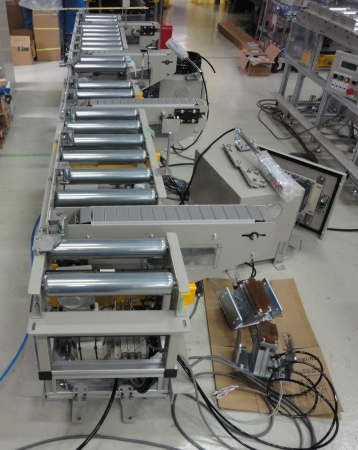 Transfer heavy load work to free roller CV toward operator .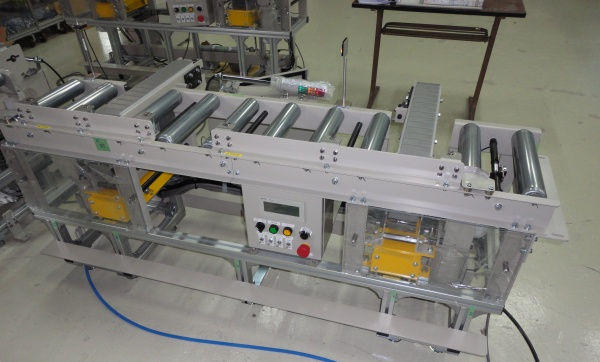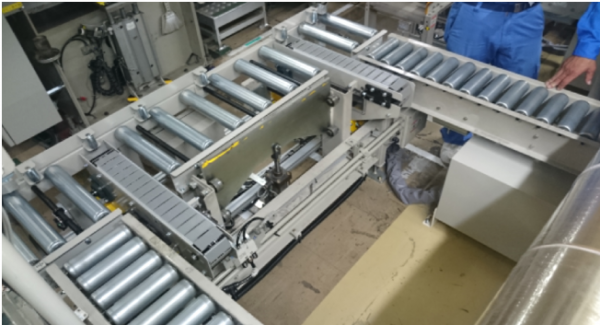 It is used to load and unload heavy load pallet by human hand. This equipment automizes it.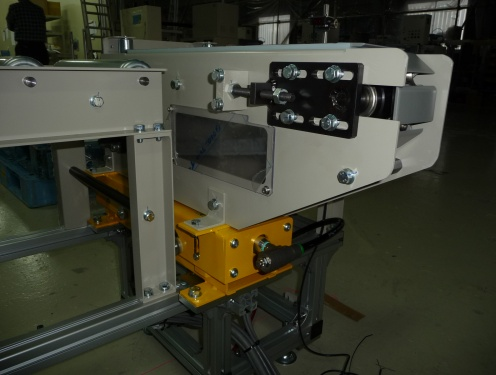 Pneumatic device, air diverter is used for conveyor lift up.
Top chain conveyor
・Conveyor with resin chain
・ It is applicable for transfer of many kinds of work such as PET bottle, glass bottle, can and etc.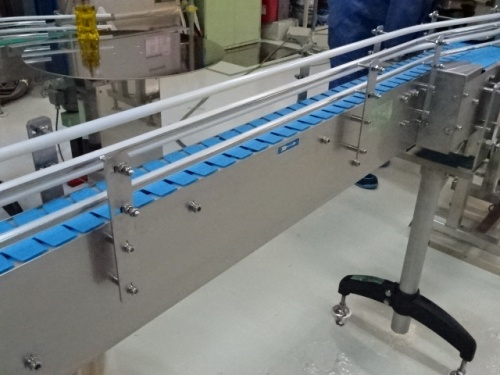 General top chain conveyor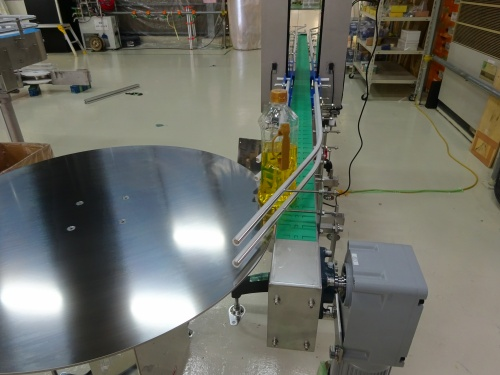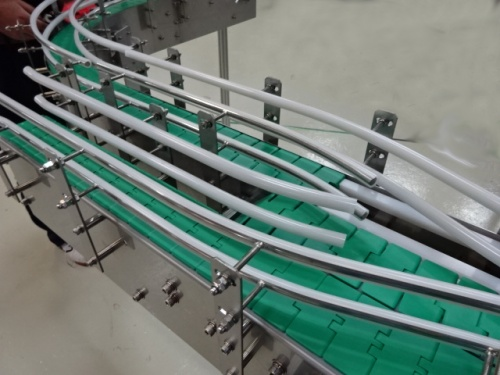 Layout freely, including confluence and distribution